Changing Outbound SMTP Server Settings in Thunderbird
for SPAM Jammer



Step 1: Tools / Account Settings: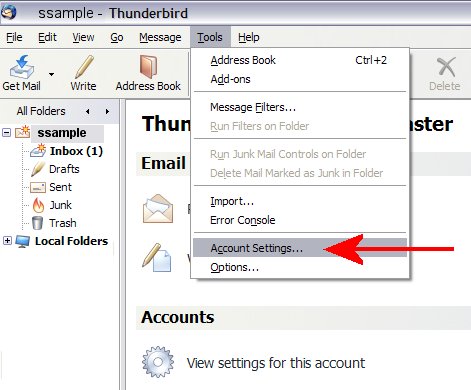 Step 2: Under Account Settings, click on Outgoing Server in the left column, then select the server labeled '(Default)' on the right and click 'Editů'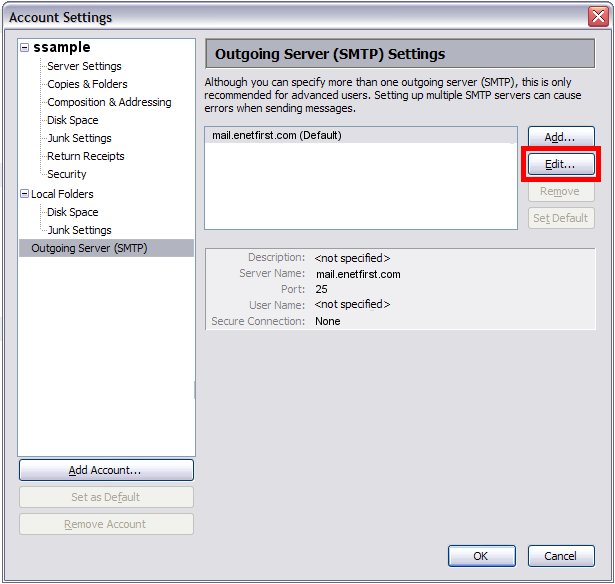 Step 3: In the SMTP Server box, change the server name to asp-3-submit.reflexion.net. Set the port to 587. Check 'Use name and password,' Enter in your email address and select TLS if available. Click OK.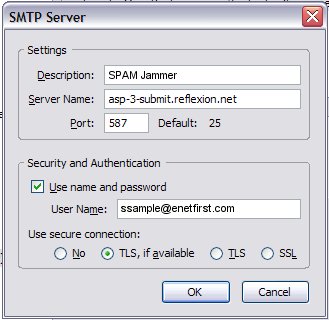 The next time you check your email, you will be prompted for a password. Enter the SPAM Jammer password that was sent to you in your welcome message (color animal number). Once complete, send a test message to ensure that the setup is correct.
If there are any problems or errors, contact your eNetFirst, Inc. technical representative for more information.