---
1. Open Microsoft Outlook


2. From the Tools menu, choose E-mail Accounts....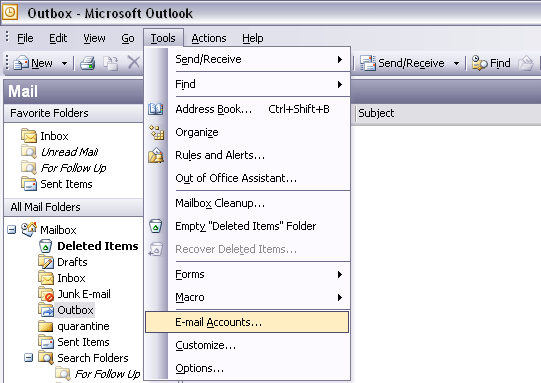 3. Select the Add a new e-mail account button, and click Next >.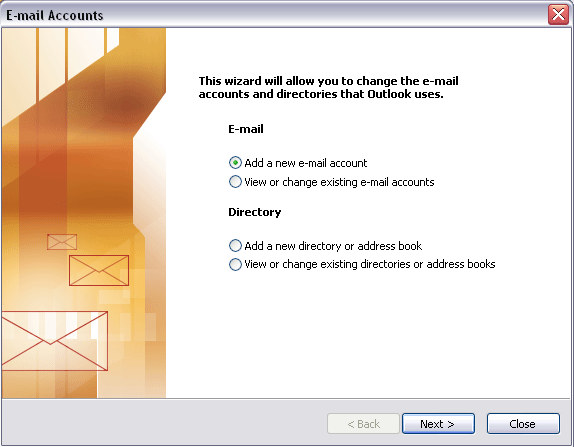 4. Select the POP3 button, and click Next >.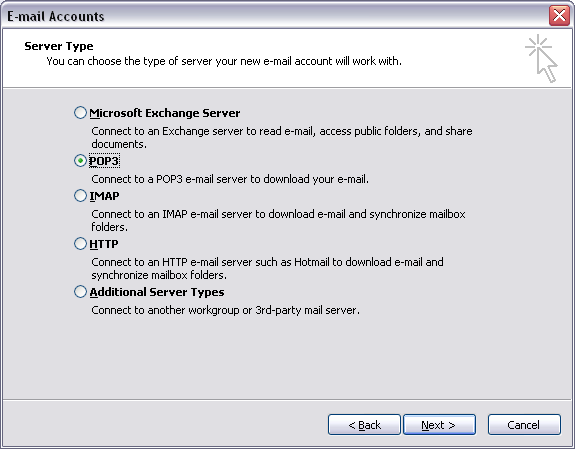 5. In the Your Name: box, type in your name.
6. In the E-mail Address: box, type in your email address.
7. In the Incoming mail server (POP3): box, type 'yourdomain.com'.
8. In the Outgoing mail server (SMTP): box, type 'mail.yourdomain.com'.
9. In the User Name: box, type in your user name (Fully Managed Linux - youraccountname / Fully Managed Windows - youraccountname@yourdomain.com).
10.In the Password: box, type in your password.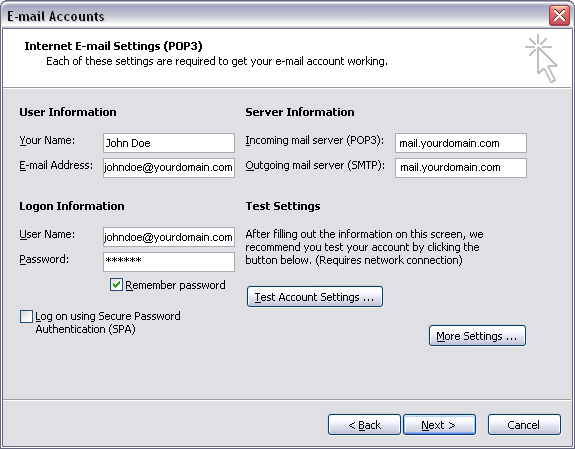 11. If you have a Fully Managed Windows Plan you will need to perform the following steps, otherwise click Next >.
12. Click the "More Settings ..." button.
13. Under the Outgoing Server tab, click the My outgoing server (SMPT) requires authentication button, move the 'bullet' to 'Log on using', and enter your email address and password. Check 'Remember password', and click OK.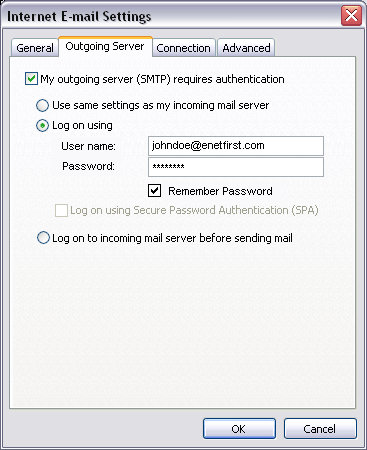 Protect your email accounts from SPAM - click on the banner below to learn about eNetFirst's SpamJammer System.